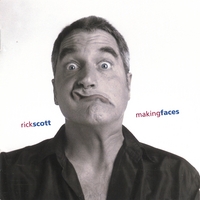 La La La La La and La Tee Da
I heard about LaLa.com a couple of months ago and figured I'd give it a try. It's pretty simple, a CD exchange site where you create a list of CDs you want and another of CDs you have but no longer need. I have shelves overflowing with CDs, many of them sent to me unsolicted by bands passing through town, some that I've picked up at yard sales or wherever. Just after I signed up a friend brought by a box he'd culled out of his collection. I posted a long list on LaLa, many of them CDs by bands I'd never even heard of, and put all of the CDs in a box stuck under a chair in my office.
Turns out there are people who want them. Each time someone requests something from my list I slip it into a pre-paid mailer (supplied by LaLa) and give it to the postman. That earns me what they call karma, and in return I get some CD from my wish list. So far I've picked up a Gram Parsons disc, an extended rerelease of The Byrds' Sweetheart of the Rodeo, the first release by The Avalanches and a few others, all of them welcome addtions filling holes in my collection, but not things I would have paid $15 for.
LaLa gets $1 plus 75 cents for postage each time I get one, which apparently does not even cover their costs, but they have some grand plan and I'm sure they'll make money one day. Anyway, they came up with this html thingy below which I guess sends you to their site to sign up and possibly to request one of my CDs, not that you'd want any of them, since they are mostly totally obscure.
Then again, as I said, there are folks looking for obscure CDs. One guy, who picked up a three-song single by some band called You Am I, thanked me for saving him $75, which leads me to believe I should learn more about the business of selling music online...
Click here to get any of my CDs for $1